Essentials to pack for your summer festival fun!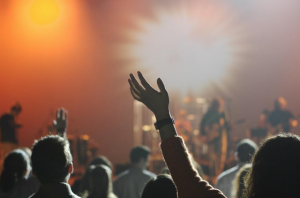 With the sun high in the sky and at least another month of sunshine filled time ahead of us, if you haven't already, you should consider taking a break and heading off to a festival for a few days. What could be better than hanging out in a field with your best friends, listening to music, camping under the stars and having the time of your life? Not much! But knowing what to pack can be a total nightmare- obviously you need to pack your coolest outfits and even some fancy dress if that tickles your fancy, but what else? Let's read on to find out more!
Mastercard
It is wise to make sure you have some cold, hard, cash on you but we would advise against carrying too much. If you lose some, overspend, or heaven forbid, it gets stolen, you are left in a bit of a pickle. Taking a card with you so you can withdraw money as and when you need it is by far the best option. If you don't already have a debit card, there are some great options out there and you can check out this MBNA Rewards World Elite review for the lowdown on one of the best!
Wellies/Rubber Boots
The weather forecast might say sunshine for days, but it is always best to be prepared for the worst. You can get lots of stylish rubber boots these days, and even ankle length ones to keep your look on trend. Even if it isn't going to rain, wearing this type of shoe will protect your tootsies from any rubbish, dirt, and broken glass that could be on the floor. It is better to be safe than sorry (unless you are going to a beach festival, in which case flip flops are just fine)!
Suncream
It is easy to get carried away after a few drinks in the sunshine and believe me, sunstroke is not something you want to have to deal with. Slathering on the factor 50 several times a day will protect your skin from the harsh rays of the sun whilst letting you soak up the fantastic atmosphere of the event.
Glitter
Love it or hate it, glitter is an integral part of any music festival. Forget its tacky connotations and cover yourself in sparkly fun to help get you into the spirit! No fest experience is complete without having to spend two weeks cleaning glitter out of every nook and cranny after you get home, so what are you waiting for? Get glittering!

Portable Phone Charger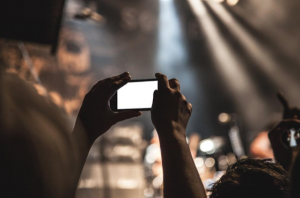 It is always good to ditch the phone and switch off for even just a couple of days but having a mobile to hand has its practicalities. Should you lose your friends or your campsite, having a mobile handy can save a lot of stress. You can also take the opportunity to capture lots of images as a memento when you get home. Bring a portable charger with you to make sure you have enough juice to last for the whole festival.
Wet Wipes
Festivals are not known for being the cleanest of events- all of those people dancing the days away under the sun, less than savoury toilets, and a lack of running hot water are just a couple of things that can be rectified with a trusty wet wipe. You will thank us for this one!