Used, original Canadian pressing. Excellent condition.
Only: $24.99
*Curbside pick up available! Please contact me.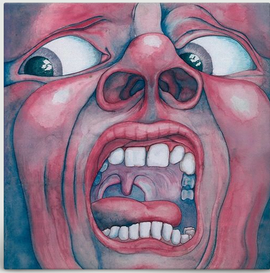 **Other current Vinyl New arrivals:
Beastie Boys: Licensed to Ill Lp (VG+ to EX) $39.99
Bon Jovi 7800 Farrenneit Lp (NM to EX) $19.99
King Crimson: Court of the Crimson King Lp NM $24.99
Moody Blues: Days Of Future Passed Lp EX $9.99
Phil Collins: Face Value Lp (VG+ to EX) $9.99
Scorpions Black Out LP NM $9.99
Scorpions: World Wide Live (2 Lp's) NM $14.99
Twisted Sister: Stay Hungry Lp NM $24.99
Twister Sister: Under The Blade NM  (original) $29.95
U2: Boy Lp NM $14.99
*Check out Last Gen on our Discogs store!